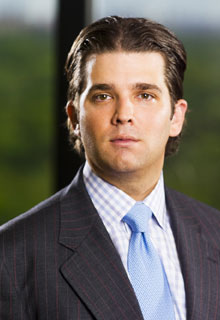 @DonaldJTrumpJr 
Donald Trump Jr., W'00, is active on Twitter—with personal bits and news from the Trump Organization—worthy of following on his own (or along with @realDonaldTrump).
Stevewoda.com
Steve Woda, WG'01, CEO of uKnow.com and founder of buySAFE, is dedicated to Internet security. On his blog, he tills other fertile ground: #entrepreneurship and #ecommerce.
LoveBrownSugar
Christina Brown, W'09, star of LoveBrownSugar.com, is gaining traction as a fashionista, #socmed maven and writer.
@adbrandt
It helps to write about American football for ESPN and have your own interactive football platform: National Football Post. But Andrew Brandt, lecturer in sports business, is possibly the campus' most powerful tweeter.
Damn, I Wish I'd Thought of That!
Andy Sernovitz, C'92, W'92, is the "word-of-mouth marketing guy." Among many online properties, this one offers practical marketing tips.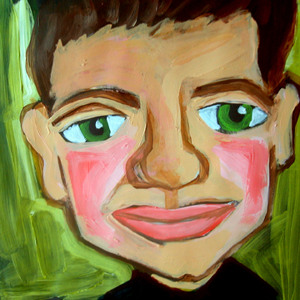 A VC
Among alumni, especially in startup circles, Fred Wilson, WG'87, needs no introduction. His blog and Twitter feed about "musings of a VC in NYC" need little promotion either.
HuffPresident
Jonathon Youshaei, C'13, W'13, Huntsman Program grad and former Penn senior class president, blogged at The Huffington Post as a student. His other claim to fame? "I have every vowel in my last name."
LinkedIn Influencer
Besides the LinkedIn boss himself (Jeff Weiner, W'92), Neil Barofsky, C'92, W'92, former TARP inspector general, is perhaps top Whartonite among Influencers.
Editor's note: Know of a new product, service, company or person for the next Watch List? Tell us: magazine@wharton.upenn.edu.